"…branding is the process of attaching an idea to some object, or to a service or organization."
– Rob Walker
Trademarks are the legal expression of brands. Trademarks are generally words, phrases, logos, and symbols used by producers to identify their goods. However, shapes, sounds, fragrances, and colors may also be registered as trademarks.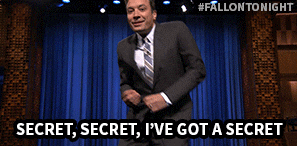 Here are four trademark secrets to help you build your best brand: 
Unlike China and European Union countries, United States follows the first-to-use trademark system, under which marks that are actually used in commerce first are assigned trademark rights and given priority in their territory of use. Under first-to-use trademark regimes, being the first to apply for trademark registration does not guarantee priority to the Applicant. Thus, in the U.S., prior use of a mark as a trade name, prior use analogous to trademark or service mark use, can establish proprietary rights.
These proprietary rights are based on common law. A trademark can be established solely through use in commerce in a specific geographical area. Business names, logos, and phrases that are regularly used–even though they have never been federally registered–can all be considered common law trademarks in the U.S. Therefore, the Trademark Act allows for cancellation of Principal Register registrations based on prior use of a confusingly similar mark, by one who "believes that he is or will be damaged by the registration."  The petitioner of such cancellation only needs to use their mark in some way that creates an association in the minds of consumers between the mark and the petitioner's goods, which is a lower standard than the "use in commerce" standard required for trademark registration.
Therefore, an important secret to building your best brand is to start using your trademark as early as possible, because prior users are afforded important rights under U.S. trademark law – including common law trademark rights and the priority to cancel a federal trademark registration.
The scope of federal trademark jurisdiction is commerce that may be regulated by the U.S. Congress. Article 1, Section 8, Clause 3 of the U.S. Constitution is what is often referred to as the Commerce Clause, which gives Congress the power "to regulate commerce with foreign nations, and among the several states, and with the Indian tribes.  The importance of selling across state-line is thus created by this need to ensure a trademark registration is within the scope of federal trademark jurisdiction.
The USPTO requires a proper filing basis for all federal trademark registrations. The trademark applicant's mark must already be used in commerce or registered with a bona fide intent to use the mark in commerce. Intent to use means that you haven't started using your trademark in interstate commerce, but you have a bona fide intent to do so within the next three to four years. Although you can apply to register your trademark with an intent-to-use basis, you cannot actually register your trademark until you show that you've started using it in commerce and you file the proper TEAS form and pay the required additional filing fees. When registering your trademark with the USPTO, you'll need to provide evidence that you're using it in commerce. You'll need to submit a specimen showing how you use your trademark. 
Therefore, another secret to building your best brand that is protected nationally under the federal trademark law is to start selling across state lines and prepare the proper specimens to serve as evidence of your trademark use in interstate commerce. If you are using your trademark in conjunction with the sale of physical items, you may place the trademark directly on the product or on the product's packaging, displays, tags or labels, etc. Or the trademark must be used on documents associated with the goods in connection with its sale, such as an invoice. On the other hand, if you are using the trademark in conjunction with offering specific services, the trademark must be used in a sufficiently obvious way with the marketing materials (website, pamphlet, ads…) of the services.
Submitting specimens that will be accepted by the USPTO is not as straightforward a task as it sounds. There are many rules that the specimen must comply to.  For example, it is important to note that advertising material is an acceptable specimen only for services, but not for goods. Moreover, any webpage specimens must include the URL and the date the page was accessed or printed, otherwise, the specimen will be rejected by the USPTO. Additionally, a specimen that shows a trademark used in a purely ornamental or decorative manner is likely not an acceptable specimen. For example, a slogan or logo emblazoned across the front of a t-shirt, hat, or tote bag would not be acceptable because consumers would likely perceive the slogan or logo as merely an ornamental or decorative element rather than as a trademark indicating the source of the shirts, hat, or tote bag. However, consumers may perceive a small word or design on such goods, like a small discrete animal logo on a shirt front pocket, as a trademark.
[To be continued in Part II]
https://carbonlg.com/wp-content/uploads/2021/09/patrik-michalicka-r3iAqHb7JWs-unsplash-scaled-e1633028341901.jpg
1234
2560
Judy Yen
https://carbonlg.com/wp-content/uploads/2022/12/clg_logo_300x150.png
Judy Yen
2021-09-30 19:01:26
2021-10-01 01:01:56
4 Secrets to Building Your Best Brand (Part I)